About Austin
Austin Damon is a serial entrepreneur, digital marketing expert, business coach and thought leader. A former collegiate basketball player, Austin fell in love with business and enterprise as he battled career ending injuries. As a full time student-athlete he began his entrepreneurial journey as a sales rep for a health and wellness company, selling over $500k worth of product.
While completing his undergraduate degree, he realized all his courses were solely equipping people for jobs and teaching students how to be good workers. Nothing was being taught that mapped to the entrepreneurial market. Determined to oppose the norm, at age 22, Austin founded and built a 6 figure digital marketing company. Since, he has consulted and worked with several 7 & 8 figure brands.
Austin currently helps aspiring entrepreneurs and freelancers evolve their passions into their profession. He seeks to help people become known as an authority for what they love to do. He also continues to help companies and organizations dial in their marketing and sales processes to ensure their missions succeed and flourish.
Some Of The People I've Worked With
"Austin has helped my company grow and has taken a personal interest in helping me succeed. I always say one of the biggest compliments that you can give a company is to refer them. I have referred Austin many, many times, and continue to do so. And I know that, without a shadow of doubt, he is going to take care of my referrals. I can't say enough great things about working with Austin!! Thank you for all of your amazing help and everything you do for me and Silver Gate Solutions!"
Anna Fragiorgi
"Austin has completely changed my business for the better. Austin has fully passed my expectations on what I thought would be possible with acquiring new leads and new business. I've worked with other similar guys or companies who say they do the same thing, but immediately Austin was different. He was more engaging, caring, and completely honest and up front. I 100% would recommend Austin to any friend who is trying to excel in their business or personal brand."
Dan Knott
"Austin is the real deal. I have known him for a couple of years now and I have a deep respect for who he is, what he stands for and how he helps his clients. Working with Austin has been great as expectations and results are always communicated and delivered on time. I would highly recommend Austin Damon as a consultant and Digital Marketer. Thank you so much for everything man."
Waira Angle
"While I knew I had the talent and skill, I didn't know how to build a successful business around what I love to do. Austin has helped me immensely by providing the necessary tools and resources to get me started with a plan. By giving me that crucial insight, and walking me through how to implement new business strategies, I've been able to have a stable and organized system to run my business through. I know from my own experience that what Austin has to offer is very helpful and has kept me sane while developing and building a business of my own."
Kevin Howard
"Austin Damon is a force of nature, who has helped me drive my search marketing business to new levels. At the same time he's a constant positive force, who lifts me up and keeps me focused on achieving my goals, whether in business, marketing or life!"
Mark Kelly
"Austin has incredible energy. Austin radiates warmth and enthusiasm in both his business and personal life. I've had nothing but positive interactions with Austin, exchanging business knowledge and sharing ideas. Austin will go out of his way to help and share with others on his journey as an entrepreneur. Austin has a tremendous amount of success with what he does and surely seems to have a good time doing it. Great individual to be around and work with."
Cory Ames
ARE YOU A FREELANCER OR SOLOPRENEUR WHO WANTS TO BUILD A 6-FIGURE AGENCY? LET'S CHAT!
Apply for a FREE breakthrough call today.
DO YOU OWN A BUSINESS AND ARE WANTING TO BOOST YOUR REVENUE OR BRAND AWARENESS?
Let's discuss whether or not your biz is a good fit for our services.
Let's Get To Know Each Other Eh?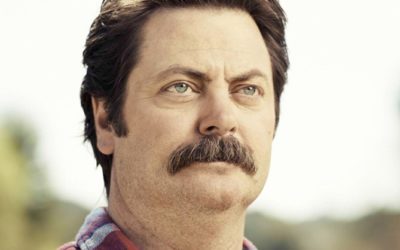 Yes, I am taking time out of my day to write an article on mustaches and why I think they're beneficial for a person's life in the workplace. For those of you who are reading this and haven't seen me recently in person or on my social profiles, I have a manly manly...